Synopsis
The following Series CHUANG: House of Girls is a 2020 Chinese Drama Starring Lu Han, Victoria Song and Z. Tao.
Also Known As: Produce Camp, Produce 101 , Chuang Zao Ying 2020 , 创3 , Chuang 3 , Produce Camp 2020
Aired On: Saturday, Sunday
Plot:
Chuang 2020 is a variety show produced by Tencent Video. Showing the growth of an energetic and capable girl group. Tao, Luhan, Mao Buyi and Victoria Song will be the coaches of these girls.
The program called for 100 students. Letting them grow and improve through missions. Training and assessments, under the leadership. Guidance of the 5 celebrity coaches. In the end 7 students will be chosen to form a group.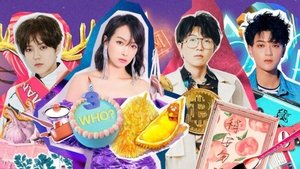 First air date
May. 02, 2020
Last air date
Jun. 14, 2020
Average Duration
25 minutes